Although data science projects can range widely in terms of their aims, scale, and technologies used, at a certain level of abstraction most of them could be implemented as the following workflow:
Connect : Variety of Data Sources
Compose: Cleaning, Munching, Modeling
Consume: Deployment, Monitoring, Visualization
The elements of a pipeline are often executed in parallel or in time-sliced fashion. Some amount of buffer is often inserted between elements
A data pipeline is the sum of all these steps, and its job is to ensure that these steps all happen reliably to all data. These processes should be automated, but most organizations will need at least one or two engineers to maintain the systems, repair failures, and update according to the changing needs of the business.
We automate your data pipeline. Contact us for more details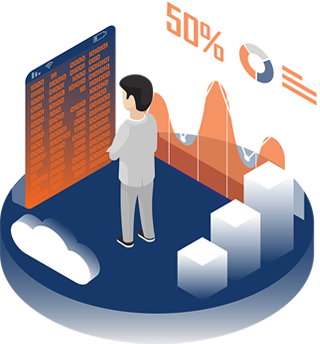 Benefit of Services
Here are some obvious benefits through our approach
Better Decision Making
Cost Reduction
Improved Performance
Agile, Streamlined Execution
Latest technology with necessary hand holding